Our Station Community Hub
Our Hub is at Chingford Overground Station, in the Victorian Station Master's House and Old Station Buffet.  LNC leases the building from Arriva (TFL's Overground operator) – and raised money from Lottery, donations, LBWF and London Borough of Culture Legacy Grants to bring it into community use, revealing its Victorian and Great Eastern Railway Heritage. We officially opened in February 2023.
Hiring helps us do good!
Our letting charges raise revenue for other North Chingford Projects, such as the children's community garden, and new village sign so you do good by using us! Fees are well below commercial rates for community, business startup and coworking users.  Discounts may be offered to encourage community group startups and meetings. Electronic key fob access allows access 24/7.   We aim to be as helpful as possible in making your visit enjoyable.
Ground floor Old Station Buffet Room 
up to 40 in comfortable chairs and 6 large tables for groups- £20 per hour, with some storage for regular users. We don't usually charge for set up time. There's local historical and tourist information, including about the Heritage Trail, very fast internet and huge TV/Monitor. Ideal for presentations, business events or film shows. The walls have a Stas minirail hanging system for shows, photos or art.  Catering can be arranged and tea/coffee making facilities are provided in the room. Barclays Bank offer a financial advice service on Tuesdays and Fridays 9-2.
All are welcome.
There's also a dedicated Local Heritage Centre run by Chingford Historical Society on the ground floor providing research, advice and local history help.

Two Coworking rooms – 1st Floor
They are upstairs for individuals and microbusinesses with comfy workstations and 200-300Mb internet. Very Low monthly subs – including printing and use of other hub facilities – currently £35/Month for hotdesking and £50/Month for a fixed desk setup in a secure area. Under 50% the price of commercial co-working spaces.Large screen TV/Monitor, a Zoom/Podcast room at £10.00/ hour (free to co-workers) and a galley kitchen.  It's cosy – so why not work from the hub not home?   24/7 access via key fob. work from the hub not home?
The Overground/Underground Artspace – Basement
The old damp basement has recently been transformed with the help of a LBWF grant and community volunteers to an unique, atmospheric multi-purpose space set up as a gallery with Stas Minirail. Also for use for meetings, exhibitions, fieldwork, art teaching and much more. Capacity 20-25  Double sink, daylight exhibition spotlights, large screen TV and WiFi.  Lots of comfy chairs and folding tables.   It also offers storage for the hard working LNC gardening group.
To download a flyer about our Hub click here.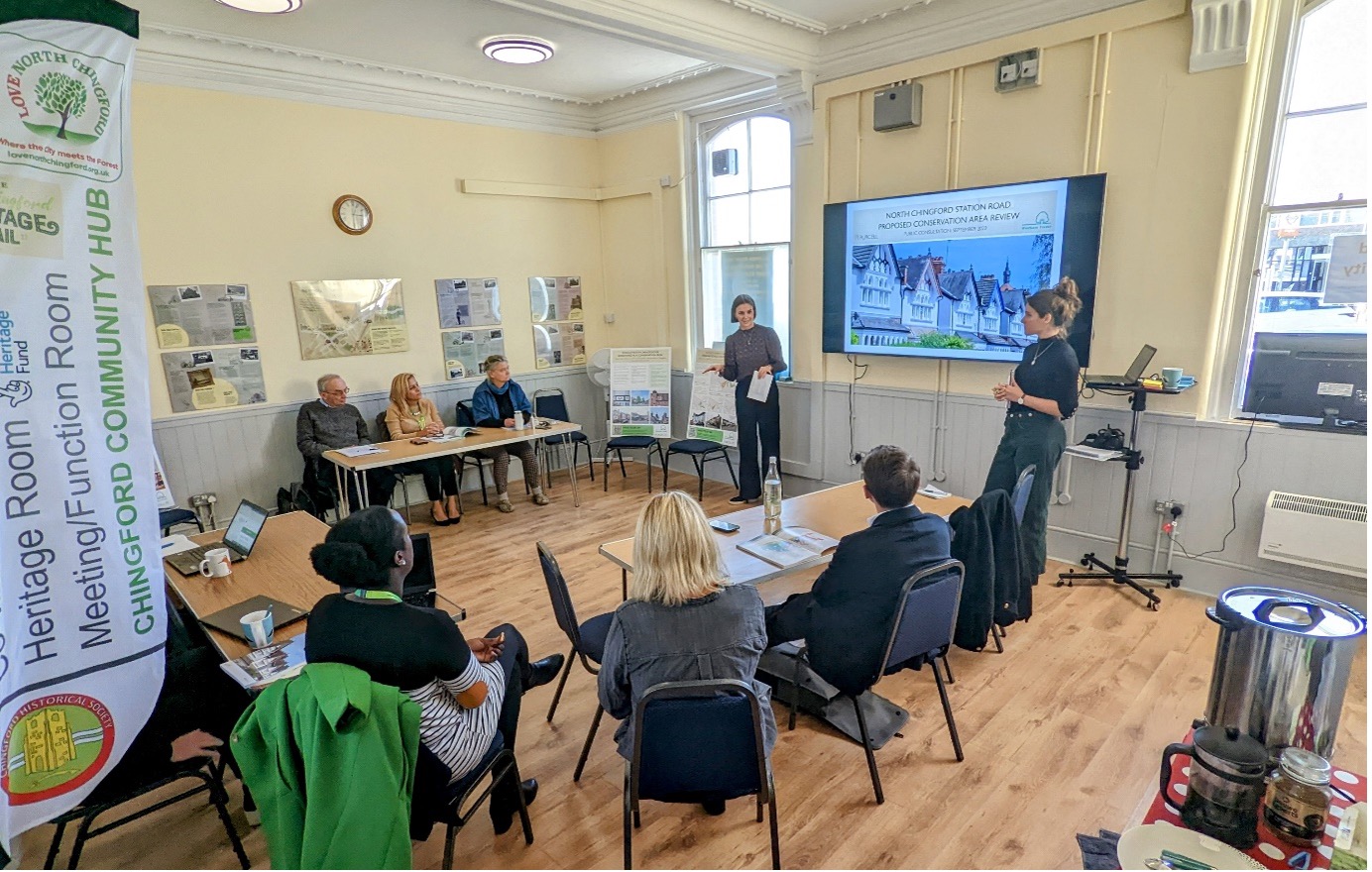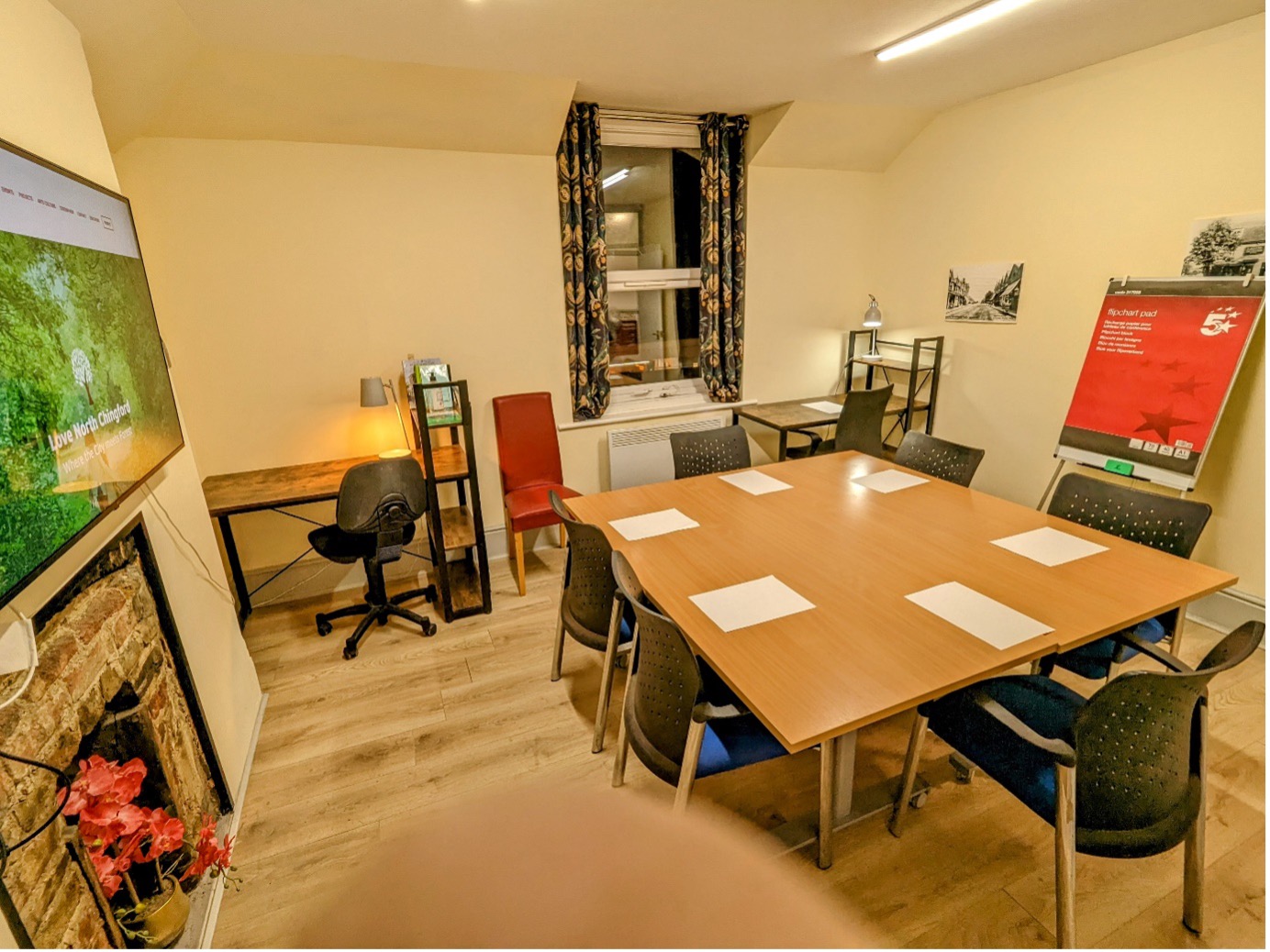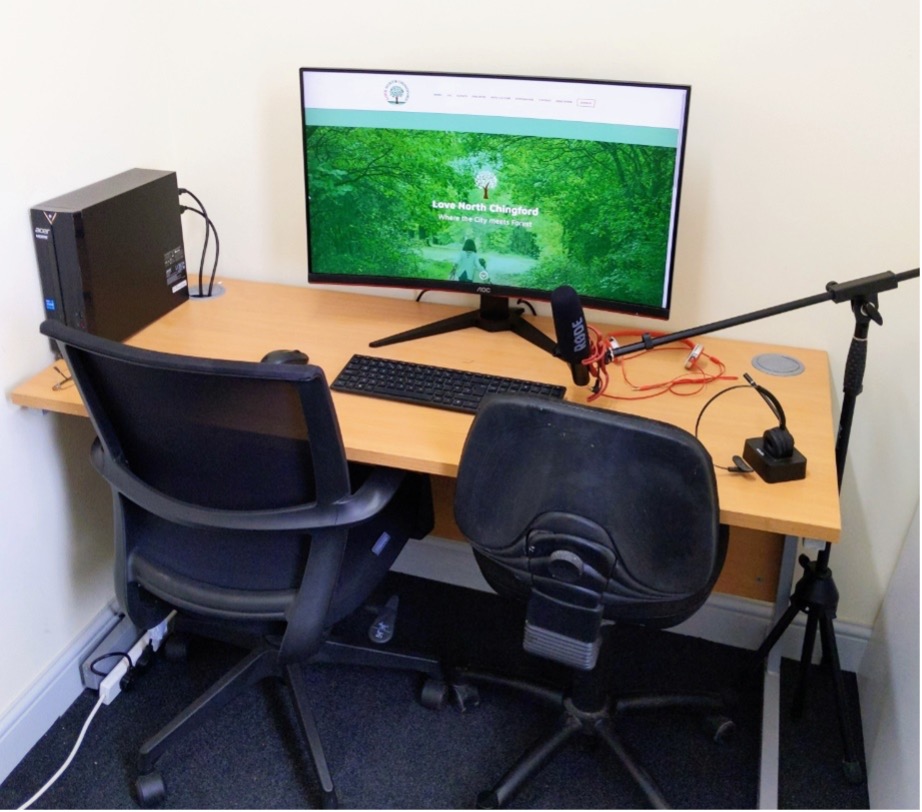 Interested?
If you have an idea for community use (we already have a retired social group, knitting and stitching and acoustic music groups) we'd be delighted to have it.
If you think you might be a potential user, or have interesting ideas send an email to Roger at northching@gmail.com. Or text him on 07989 481271