North Chingford's Station Community Hub?
What is our Hub?
Our Hub is at the Overground Station, in the disused Victorian Station Master's House and Old Station Buffet Room.  LNC leased the building from Arriva (Overground operator)- and raised money from Lottery, donations, LBWF and London Borough of Culture Legacy Grants to bring it into community use, revealing its Victorian and Great Eastern Railway Heritage. LNC started refurbishment in December 2021.
We are having an open afternoon on Saturday 25th June 1-5pm so supporters and potential users can see the result.  There's also the launch of the Chingford History Society Heritage Trail- with guided walks – and refreshments at the hub.
What's available for hire?
Charges are for uses where fees are charged by groups. Lower or even no fees may be offered to community groups and meetings. Electronic locking allows the building to be used at any time.
Ground floor Old Station Buffet Room (up to 40 in comfortable chairs) for groups from £18 per hour for first time users, with storage for regular users. There's local historical and tourist information, fast internet and large TV/Monitor. Ideal for presentations and business events. Catering can be arranged.
Co- working room upstairs for individuals and microbusinesses with workstations (access all hours by low monthly sub – including coffee & printing), a meeting room taking up to 16 at £15/hour, with large screen TV/Monitor, Zoom Podcast room and galley kitchen.
What Else?
A dedicated Heritage Room run by Chingford Historical Society is also on the ground floor providing research, advice and local history help. The basement (the atmospheric old kitchen with dumb waiter) is to be Chingford's Mini Arts Centre, with displays and workshops, particularly aimed at children, revival of our arts festival and storage for LNC gardeners and cleaners – subject of a separate phase 2 crowdfunding bid.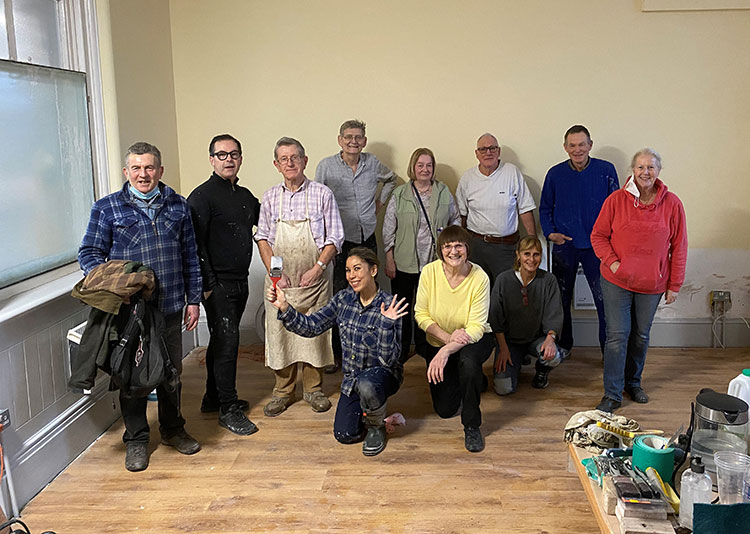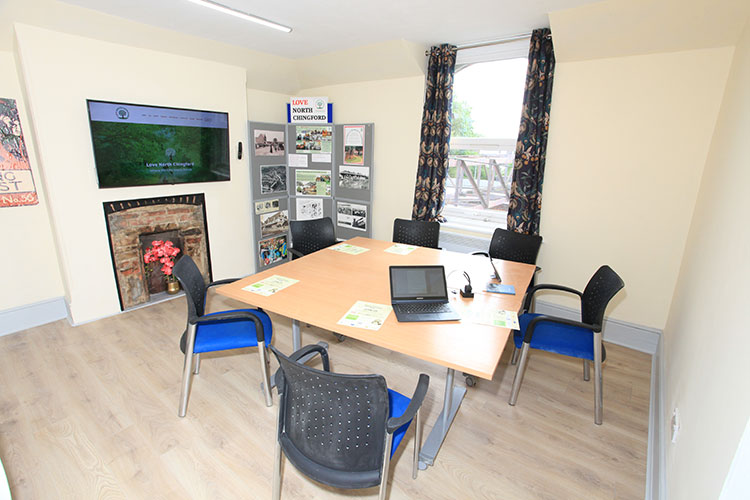 Interested?
If you think you might be a potential user, or have interesting ideas send an email to Roger at northching@gmail.com. Or text me on 07989 481271
Thank you for all the great support during the very long haul to make this happen!